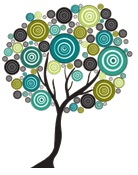 Get Well, Stay Well at the Craven Clinic
This lovely Clinic, established in 1992, nestles in a quiet courtyard at the top of Skipton's High Street on the edge of the Yorkshire Dales.
The Craven Clinic Ltd is owned and run by Nikki Cookson, who has also been a therapist at the Clinic since 2009. Nikki is supported by a team of fully trained therapists, all belonging to professional organisations and are experienced in their chosen fields.
Our visitors describe the Clinic as deeply peaceful and soothing, often saying they feel calm the minute they step over the threshold. It is a place where change, healing and feeling better about life occur in a safe, loving environment. It's a judgement-free zone where you can feel sure your problems will be treated with respect and integrity.
You may wish to take time now to browse the therapies we offer and see how we can help you towards well-being, health and happiness.
Gift Vouchers are now available to purchase online.
Therapy Rooms Available to Rent
Please ring our Reception
Clinic Hours...
The Clinic Reception is open
Monday | 9am - 1pm
Tuesday | 9am - 5pm
Wednesday | 9am - 5pm
Thursday | 9am - 5pm
Friday | 9am - 5pm
Many therapists hold early morning, evening and
weekend appointments - please contact us for details
Payments - Each therapist has their own payment scale and requires payment by cash or cheque please... Alternatively purchase a treatment voucher online
Craven Clinic Ltd
Mount Pleasant, High Street, Skipton, BD23 1JZ
Registered in England and Wales No.04467074
Copyright - Craven Clinic 2012